The Timberline Review is staffed entirely by volunteers and published by Willamette Writers, a non-profit 501(c)(3) organization.
Guidelines – please read!
The Timberline Review publishes new work from established and emerging writers. Short fiction, creative nonfiction, essays, and poetry are welcome. Each submitted piece has to stand on its own, which means we're not likely to publish any novel excerpts.
Word count: short stories and nonfiction pieces under 5,000 words are preferred.
Poem count: no more than five poems per entry. Please put all poems into one document.
PLEASE DO NOT INCLUDE YOUR NAME OR CONTACT INFORMATION ON THE TITLE PAGE, OR ANY OTHER PAGE OF THE MANUSCRIPT. We maintain a blind submission process for YOUR benefit so that your submission receives the fairest evaluation possible.
Format: Times Roman 12pt or similar font; prose should be double-spaced.
Please do not include artwork, photos, or images of any kind.
Work must be previously unpublished, in print and online.
We accept simultaneous submissions, but please let us know as soon as possible if you choose to publish elsewhere.
All submissions must be in the English language.
Only electronic submissions will be considered via one of the links below.
We request First North American Serial Rights for publication of accepted work, and reserve the right to publish your accepted work online.
Willamette Writers board members are not eligible for publication, nor are their immediate family members.
All writers will be notified of their status by email when decisions have been made. The reading and notification process may take three or more months.
Each published contributor has the option of receiving payment as either a) a one-time payment of $25 and one copy of the publication, or b) three copies of the publication.
By clicking one of the following links, you acknowledge you have read and understood the above guidelines.
Regular ($5.50 submission fee)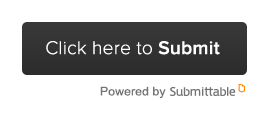 Willamette Writers (submission fees are waived for Willamette Writers members, each of whom pays annual membership dues)