THE TIMBERLINE REVIEW
SUBMISSIONS GUIDELINES
The Timberline Review is an all-volunteer literary journal operated by Willamette Writers, a non-profit 501(c)(3) organization.
We accept quality, polished, edited work from anyone, regardless of whether or not you've been previously published. All submissions are considered anonymously. (With the exception of the Editor in Chief, The Timberline Review volunteer staff may submit, but only once within one genre and not in a genre they are editing.)
The theme for Issue #7 is: Rebirth. We are looking for pieces related to rebirth (physical, emotional, professional), renewal (of self, of goals, or of relationships), and restarting (especially after a failure or setback).
We are currently seeking work related to this issue's theme in the following categories: poetry, fiction (flash, short story, novella, and novel excerpt), creative nonfiction (essay and memoir), critical commentary (annotation, book review, literary analysis, and craft instruction), drama, hybrid, graphic novel, and visual art (b&w and color).
Submissions Deadline for Issue #7: April 30th, 2018 at noon PST
Our Submissions Process
1. Follow all submissions guidelines.
2. Fill out the form on Submittable (link)….
3. Upload your file….
4. Wait patiently to hear from us.
Reprints & Simultaneous Submissions: We do not accept reprints. Previously produced or performed drama and performance poetry is welcome as long as it has not appeared in print elsewhere. Simultaneous submissions are always welcome, but if your work is accepted elsewhere, please make sure to inform us right away.
Response Time: Eight to ten weeks from the submission deadline.
Rights Acquired: First North American Serial Rights.
To Contact Submissions Editor: Email to submissions@timberlinereview.com. Normal response time is within a few days to one week.
GENERAL SUBMISSION GUIDELINES
Submissions failing to meet all guidelines will be disqualified.
Text Formatting:
Font: Times New Roman
Size: 12 pt.
Spacing: 1.5 line for prose; single-space for poetry
Margins: 1 inch
Headers/Footers: None (do not include your name or page numbers)
Title of Work: Only at the top of the first page.
Your Name & Contact Information: Only on the Submittable submissions form.
File Formatting:
Documents (except poetry) must be in .rtf, .doc, or .docx.
Digital images must be in tif, gif, or jpeg, with a resolution of 300+ dpi
File Name: Only the title of the piece.
Word and Page Limits:
Critical Commentary, Fiction, Hybrid, Non-fiction: 3,500 words.
Drama: 8 pages total.
Poetry: Up to 6 poems; maximum of 10 pages total.
Graphic Novel: 10 pages total (text-only or text/images).
Visual Art: Up to 5 pieces.
Genre-Specific Guidelines:
Poetry, Drama, Visual Art, Hybrid, and Graphic Novels must also follow the genre-specific instructions below. Follow genre-specific formatting anywhere the genre-specific formatting conflicts with the general text formatting.
GENRE-SPECIFIC SUBMISSION GUIDELINES
POETRY: All poems must be single spaced. If you have specific spacing within the poem, please explain at the end of the poem.
DRAMA: Screenplays or dramatic writing must follow one of two standard text formats (though, please, no page numbers): Modern Play Format, or the program "Final Draft" Format.
VISUAL ART: we accept up to six (5) photos or graphics in color or b/w. Color submissions will also be considered for the cover. All images selected for the interior will be produced in b/w. We can only accept digital images submitted as tif, gif, or jpeg files with a resolution of 300+ dpi. Check your camera settings: the default setting for digital cameras is often 72 dpi.
GRAPHIC NOVEL: Submitted work must be formatted exactly as work submitted as visual art—saved as a .tif, .gif, or .jpeg file, and having a resolution of 300+ dpi. All images will appear in b&w when printed. For writer–artist collaborations, be sure to specify the name of the writer and the author.
HYBRID: Hybrid work is the deliberate blend, deconstruction, or juxtaposition of multiple elements: genre, form, structure, and/or theme to name a few. Some hybrid works explore larger questions of body or life through fragmented or braided structures which often creates space for conversations and further exploration. Cross-genre and experimental works are welcome here. Note: There must be a discernible need and authorial decision present in hybrid; it is not a haphazard process, but one of careful crafting and close textual examination. One idea to keep in mind when writing hybrid work is: "What specifically does this fusion allow me to do?"
We look forward to reading your work!
Regular ($5.50 submission fee)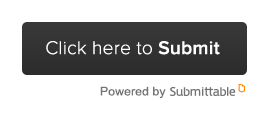 Willamette Writers (submission fees are waived for Willamette Writers members, each of whom pays annual membership dues)