Peter R Field, Publisher and Editor-in-Chief, received his MFA in Creative Writing in 2017 from Spalding University in Louisville, Kentucky, where he worked as Student Assistant Editor on The Louisville Review. He's a former story analyst for Miramax Films and New Line Cinema, in New York, and served on the Willamette Writers Board of Directors for four years.
---
 Stevan Allred, Fiction Editor, lives in southeast Portland, halfway between Portlandia and the winter of our discontent.  He is the author of A Simplified Map of the Real World and the forthcoming The Alehouse at the End of the World, both from Forest Avenue Press.
---
 Wade Bentley, Poetry Editor, teaches and writes in Salt Lake City. His poems have been published or are forthcoming in journals such as Cimarron Review, Best New Poets, Rattle, Chicago Quarterly Review, Pembroke Magazine, and Poetry Northwest. A full-length collection of his poems, What Is Mine, was published by Aldrich Press in January of 2015. You may visit wadebentley.weebly.com for complete information about his publications and awards.
---

 Mohamed Asem is a writer from Kuwait. Several of his short stories have been published in journals, online and in print. He has an MFA degree in Creative Writing from Kingston University, London, and is currently based in Portland where he is working on a novella and shorter writing projects.
---
 Rick Attig is a Portland essayist, fiction writer, and journalist. He was a senior writer on the Editorial Board of The Oregonian, where he was honored with the 2006 Pulitzer Prize for editorial writing for his work that led directly to dramatic reforms of Oregon's troubled mental health system. He also shared the 2001 Pulitzer for Public Service for his writing on abuses in the U.S. Immigration and Naturalization Service. He has a bachelor's degree from the University of Oregon and an MFA in fiction from Pacific University. He was a 2008 Knight Fellow in journalism at Stanford University. His essays and short stories have appeared in The Timberline Review, Master's Review, Carve, and other anthologies and magazines. In 2015 he was inducted into the University of Oregon School of Journalism's Hall of Achievement. His wife, Courtenay Thompson, is also a writer and editor. He has two sons, Mitchell, 27, and Will, 14.
---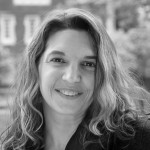 Brittney Corrigan is the author of the poetry collection Navigation (The Habit of Rainy Nights Press, 2012) and the chapbook 40 Weeks (Finishing Line Press, 2012). Her poems have appeared widely in journals and anthologies, and she is the poetry editor for the online journal Hyperlexia: poetry and prose about the autism spectrum (http://hyperlexiajournal.com/). Brittney lives in Portland, Oregon, where she is both an alumna and employee of Reed College. For more information, visit http://brittneycorrigan.com/. (photo by Nina Johnson)
---

 Joan Macbeth, an award-winning screenwriter, has won or placed in competitions such as Big Bear Lake Film Festival, Moondance, Action on Film, Broad Humor Film Festival, and Scriptapalooza. She worked with L.A. producer Michael Gruskoff (My Favorite Year, Young Frankenstein) on the adaptation of Jennie Shortridge's novel, When She Flew, and was co-writer on the documentary, My Shanghai. Joan is currently the coordinator for the Vancouver International Women in Film Festival's screenplay competition and has a short film in post-production.
---
 Colette Parry is pursuing her B.A. in communications and music at top speed. She will graduate from Simmons College in 2018. She is co-editor-in-chief of the school's literary magazine Sidelines and currently interns at Ploughshares. For more information, visit parrycj.wixsite.com/portfolio.
---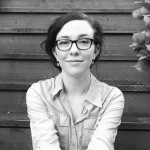 Emily Warchot is a graduate of Portland State University with a Bachelor of Arts in English and a minor in writing. She currently works as a web designer for Catalyst Design Group, and plans to publish an online literary magazine. Emily is a writer, poet, bison enthusiast, and advocate for the Oxford comma.
Find out how it all began. Founding editors Peter Field & Pam Wells talk shop with The Review Review.